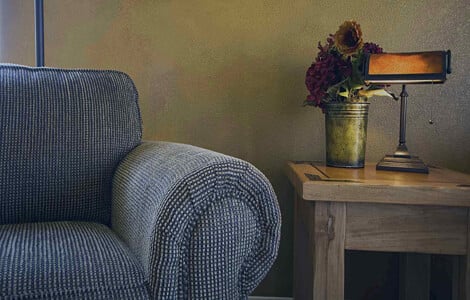 Some of our dream home locations - Projects that are sure to impress

Moldex Realty undertakes projects that we know will enrich the lives of the Filipino people, regardless of whether you live in North Manila, South Manila or right in the heart of Manila. We have carefully selected all our locations to provide and foster environments that are safe, comfortable and secure in every way imaginable.

North Manila

MetroGate San Jose - this is a residential development built with family values in mind. Located in San Jose Del Monte, you won't find a more secure, convenient, comfortable place to ensure your family lives the lifestyle they deserve.

Moldex Residences Valenzuela - Residential accommodation best suited to individuals who commute daily to work or school. Located next to the Valenzuela Exit of North Luzon Expressway, access for travel is quick and convenient, however, luxury, safety and comfort are most certainly not compromised.

MetroGate Spring Meadows - Located in a prime part of Bulacan, this residential facility provides spacious, comfortable and luxurious homes with all amenities located within a close vicinity in the residential area. Everything you could dream of right on your doorstep.

Heritage Homes Marilao - Suburban living at its best. Far from the humdrum of the city and the pollution and congestion it brings with it. Marilao, Bulacan is the place for you. Enjoy spacious luxury and the suburban lifestyle made for families to thrive in.

South Manila

MetroGate Silang Estates - Escape the busy life of the city and enjoy the peaceful tranquility. Perfect for family living. Located in Silang Cavite, home to the bright and breezy climate that the South of Manila is known for.

MetroGate Indang - Small town charm and easy living all rolled into one expansive residence. A perfect place for those who still wish to work in the city. MetroGate Indang offer a safehaven far from the madding crowds, yet, close enough to make the commute daily.

Heritage Spring Homes - Home to a number of elite schools and universities, this is the prime spot for families with children. Provide your family with clean, safe, comfortable living far from the city buzz and be sure that they have the opportunity to excel educationally as well.

Alegria at Dos Rios - Bordered by the foothills of Tagaytay on one end and the scenic fields that surround Laguna de Bay, a truly magnificent setting. This are is ideal and destined for the development of a modern community in the future.

Heart of Manila

Grand Riviera Suites - 55 Stories of pure modern design. Views of the harbor that will take your breathe away.

1322 Roxas Boulevard - Prestige and luxury at its finest. 57 Stories of spacious, modern living perfect for those who belong in the heart of the city.

The Grand Towers Manila - Strategically positioned to provide residential bliss to young professionals, families, entrepreneurs and students alike. 47 Stories of sophistication that is the perfect place for the mix of inhabitants. Vibrant, modern and stylish.

As it is well apparentm, Moldex truly does know how to use the best points of each location to the advantage of the development. The benefits to the future inhabitants so vast that you just have to have one of these residences. North of Manila offers comfort and convenience, the heart of Manila modern living and the south is known for its country charm to which Moldex has added a dash of modern living.

We are completely committed to quality, integrity and excellence in every project we undertake. We help you find a new place to call home, one perfectly suited to you, one that is your dream brought to life.

Do our homes suit only a certain niche?

The wonderful thing about Moldex realty is the fact that we are able to successfully cater for any walk of life, any age group and any professional level. We realize that the Filipino community is a diverse one and that each and every person deserves to have their lives uplifted and their living environment created to provide comfort and safety. A home.

Our developments are as diverse as the people we cater for. You need only browze through our successfully completed developments to seek out the one that is perfectly suited to your requirements. Whether you are a young family starting out, an elderly couple looking for a place to retire, or a vibrant, young professional forging your path to success, we have a place for you to call home.

Speak to our professional consultants who will better be able to point you in the right direction. Once we understand your lot in life at the present moment, we will best be able to advise you on a residential property that you will be proud to call your own. After all, your home is the biggest asset you may ever own and it should portray your personality and lifestyle to the letter.

Business Opportunities with Moldex Realty

At Moldex we are all about enriching the lives of the Filipino people. Creating safe, comfortable and secure environments is one such way we approach this, however, not the only one. Moldex is making an effort to create working positions for everyday Filipino people. The positions can be fulfilled remotely and provide many people entering the job market with a degree of freedom to really explore their potential. The opportunites are available to all between the ages of 18 and 40 years. For many this may be their chance to prove their worth in the working world. The harder your work, the more richly you are rewarded. What more of an incentive do you need? We give you the tools to create your own future.

Moldex is so much more than a company who builds houses. We create homes that reflect the people who will live in them. Our developments encourage you to take part in what nature has provided and offer an escape from the chaos of the city if you so choose. The areas are carefully selected with safety and convenience in mind, taking advantage of the best qualities of each area we choose to develop in.

Make use of Moldex and guarantee a happy future and a home you will absolutely love returning to each night. Your home is your sanctuary and that my dear readers are the truest words ever spoken.