Metrogate Santa Rosa - Ready For Occupancy House & Lot
Premium project of Moldex in Tagapo Santa Rosa Laguna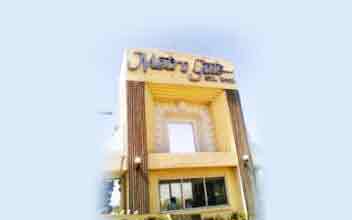 Project Type : House & Lot
Listing Type : Ready For Occupancy
Developer Name : Moldex
Units : Lot
Price: ₱ 890,000 & Up
Address : Sta. Rosa, Laguna
Location : Santa Rosa , Laguna PH Metrogate Santa Rosa Moldex Metrogate Santa Rosa Metrogate Santa Rosa Moldex Metrogate Santa Rosa Santa Rosa
https://metrogatesantarosa.phrealty.com
Metrogate Santa Rosa is a lovely residential subdivision developed by MOLDEX in the city of Santa Rosa. The development has an estimated gross land area of 14 SQM with an average of 120 SQM lot area per house units. The community was developed by one of the most trusted and successful real estate developers in the Philippines that are known for high quality and unique homes for the average Filipino family. Metrogate Santa Rosa is located at Sta. Rosa, Laguna. The development is the National Highway with different famous establishments like schools, hospitals, malls, and other commercial establishments in its vicinity. Some of the famous Landmarks in the location include perpetual college hospital, St. Anthony School. Eternal gardens, and much more.

Metrogate Santa Rosa is with different amenities and features for the comfort and safety of the residents. It has different sports amenities like the volleyball court, tennis court, and the basketball court in its vicinity for the sports lovers to engage. It also has various social amenities, they include, bar, swimming pool, children's playground, and the shower rooms.

Metrogate offers different units types and house models to match the various tastes of residents. The unit types provided in residence include Corner Lot, Lot Only, and Daniela. The Corner Lot has an area of 148 SQM and a final price of Php 0.89M. The Lot Only Unit type has an area of 127 SQM and a final price of Php 1.28M. Daniela is the smallest House Model in the development with an area of 44 SQM and a final price of Php 1.90M.
Popular Links
Metrogate Santa Rosa
Metrogate Santa Rosa Location
Metrogate Santa Rosa For Rental Units
Metrogate Santa Rosa Resale Units
Metrogate Santa Rosa Pre-Selling Units
Metrogate Santa Rosa Showroom
Metrogate Santa Rosa Amenities
Metrogate Santa Rosa Price
Metrogate Santa Rosa Contact
Metrogate Santa Rosa Moldex For Sale Price List

| Unit Name | Project Name | Developer | Price (₱) | Location |
| --- | --- | --- | --- | --- |
| Corner Lot | Metrogate Santa Rosa | Moldex | 890,000 | Santa Rosa, Laguna |
| Lot Only | Metrogate Santa Rosa | Moldex | 1,280,000 | Santa Rosa, Laguna |
| 140 SQM House & Lot | Metrogate Santa Rosa | Moldex | 1,668,793 | Santa Rosa, Laguna |
| Daniela | Metrogate Santa Rosa | Moldex | 1,895,000 | Santa Rosa, Laguna |